• GRAPHIC ART
• ILLUSTRATION
• PHOTO GALLERY
• MUSIC & VIDEO
NS Modern  worked with a fantastically creative team of videographers, illustrators and photographers to update and improve a site that didn't show off their skills, to create a captivating Website to go along with the engaging name: Lancinator. The sleek photo-filled design on desktop, tablet, and mobile browsers shows off their beautiful craftsmanship.
Manifesting ART in all sorts of PLATFORMS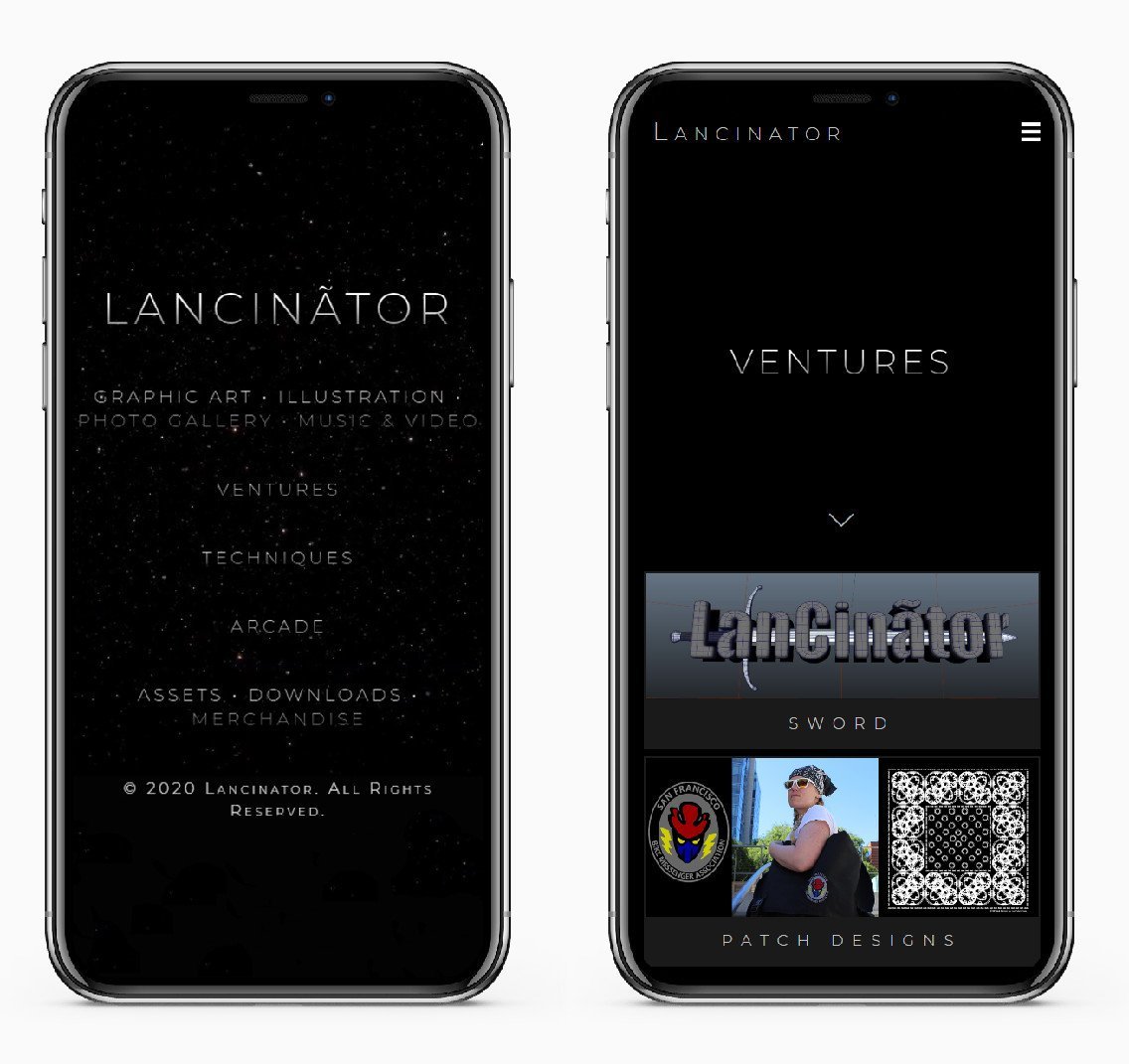 We let the videos and photos be the star and gave them a clean, sharp backdrop and concise text. The resulting site is a professional piece with just a touch of whimsy.